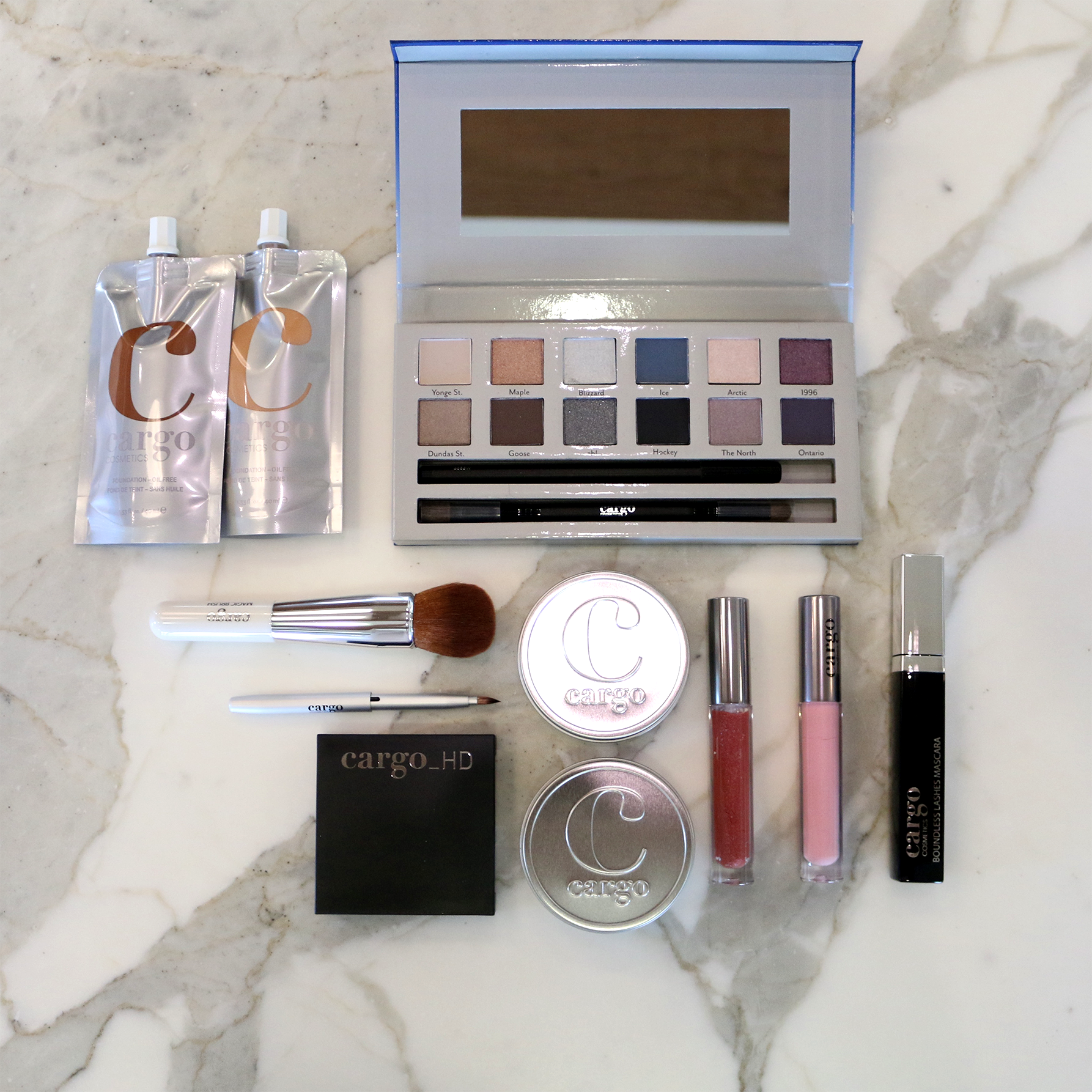 By: Rema Koligian
Nothing goes together better than Boxy Girl© and some great makeup.  Boxy Girl© is the perfect organizer.  Completely customizable, beautifully made, and displays its contents perfectly.  While it can be utilized for most anything, it's ideal for beauty products.
Whether a double stack or a four stack, whether trays or lids, Boxy Girl© has all of your beauty organizing needs covered.  Boxy won't cloud making it hard to see the contents, it won't crack or chip because of everyday use and it doesn't even show finger prints so you won't have to hesitate next time you plan on creating that sexy smokey eye.  And, what better makeup to use for that sultry smokey eye than Cargo Cosmetics' eye contour eye shadow palette?
With 6 matte colors, a matte base shadow and a shimmer base shadow you can create daytime looks and nighttime looks all with a single palette.  The eye contour eye shadow palette includes light, medium and dark shades in both cool and warm tones.  I'm loving the cool light and medium dark tones.  Subtle enough for day but completely buildable for more dramatic looks.  Who doesn't love a palette that checks off more than one box and gives you the option to create multiple looks without breaking the bank?
Lucky for you, Boxy Girl© and Cargo Cosmetics have teamed up to give 20 Boxy babes an amazing offer.  Not only is the Cargo Cosmetic eye contour eye shadow palette beautiful and functional, you can get it for FREE!  The first 20 people to purchase a double stack Boxy Girl© will receive a complimentary eye contour eye shadow palette from Cargo Cosmetics.  This is a $28 value.  Why not take advantage of this amazing offer by getting the best organizer available and instantly filling it with one of the best eye shadow palettes on the market. This sale runs now through October 7, 2016 so don't wait to get your hands on a double stack and a sold out eye contour eye shadow palette from Cargo Cosmetics.
** Rema has a fashion, beauty and lifestyle blog, Jewelry & Jeans, where she shares all of her stylish looks and beauty tips, plus provides a glimpse into her life as a mom to two little boys. Be sure to catch up with her latest looks on www.jewelrynjeans.com and on Instagram @jewelryandjeans.