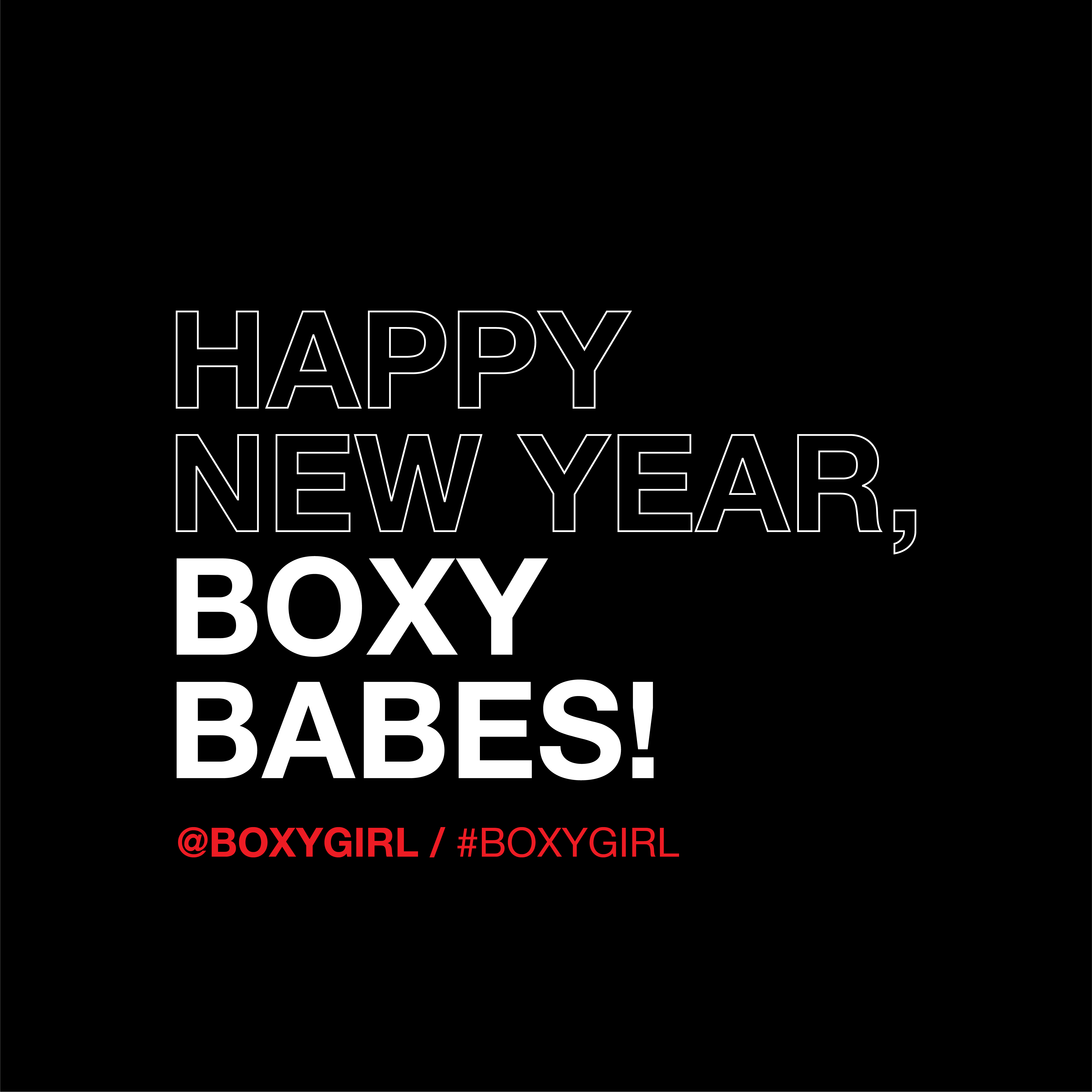 Being a mother and feeling the constant pull between career and family is so hard. Feelings of guilt and disappointment are excruciating at times. When I started Boxy Girl, my youngest daughter Chloe would ask me every day to quit. She and I would cry, she would beg me to stay home and not to go to work. Now, she is my biggest fan and the one who encourages me to keep pushing forward. She recently asked me that when she grows up, if she could be the CEO of Boxy Girl. She now understands that creating Boxy Girl was not about power, personal gain, or notoriety, it was a deep personal calling. Boxy Girl is my passion and the pathway to connect to something greater than myself.

Boxy Girl has changed me. I am a different woman today because of the opportunities and challenges I've faced as a female founder. I am even more passionate about supporting initiatives that empower women and girls to develop their talents and skills so that they can advance their own futures. I believe wholeheartedly, that when women and girls are given the opportunity to realize their personal full potential, our families, businesses, and communities thrive.


I hope in 2019 we begin to see vast opportunities for women and girls across the globe. I hope to see many women preparing and positioning themselves for leadership; I hope to see women share equally in influential positions both in corporate and political arenas. I hope to see women compensated equally for their ideas and efforts. I hope to see my daughters' ideas, creations and life's work honored, valued, and taken seriously. For too long, women's skills, voices, and power have been overlooked. It is my hope that 2019 brings a new era of female leaders in our world.


Every day is a continuous catalyst for my personal and professional evolution. We never stop growing. My priorities have shifted along the way. I am choosing to focus on who I am and what is really important to me, rather than the societal definitions that are unfortunately perpetuated. We are all so influenced to believe that external attributes are the primary currency for women. Misinformed beliefs about how a woman should look, what our roles should be, and our "Worth" is so harmful and not the messages I intend to pass on to my children. I find myself quite often questioning these misguided narratives, and usually end up conflicted about such definitions. Examining what we are taught and told is uncomfortable. However, when we have the courage to do so, my experience is that it creates space for new ideas, conversations and growth. I am thankful for all of 2018, I am thankful for the struggles and the successes! 2018 gave Boxy Girl many gifts, most importantly the gift of knowledge. So, hello 2019! I greet you with hope and gratitude. Happy New Year #BoxyBabes, wishing all of you many many blessings in the coming year!
January 2018: Boxy Girl announces their first patent issued by the United States Patent and Trademark Office, making Boxy completely unique from any other organizer!
February 2018: Our Boxy Boss Hannah is invited to attend the Makeup Artist and Hair Stylist Guild Awards in Hollywood. Boxy Girl organizers were featured in every celebrity makeup room!
April 2018: Boxy Girl's first professional studio install at Dancing With the Stars!
May 2018: Boxy Girl Radio launches, bringing our Boxy Fans a regular podcast series that highlights women in business.
June 2018: Boxy Girl and Boxy Brand Apparel and Accessories officially launch, signifying Boxy's expansion into a lifestyle brand.
July/August 2018: Boxy Girl professional studio installs at 20th Century Fox Studios (911 & American Horror Story) and CBS Studios (Fam).
September 2018: Boxy Girl turns 3 years-old! Thankful to our Boxy Babes for the love and support in making Boxy a globally recognized brand!
September 2018: Studio installs at The CW (Jane the Virgin), Sony Studios (Apple TV production), and NBC Universal (Abby's).
October 2018: Studio installs at Warner Brothers Studios (The Conners) and NBC Universal (Will & Grace). Boxy is now in every major studio!
November 2018: Boxy Girl Beauty X Julia Cantu Skincare collection launches. The all-natural collection features serums, clay mask, aura spray & bath salts.
December 2018: Walking into Vogue like... Boxy Girl & Boxy Girl Beauty press tour in New York City.
December 2018: Boxy Girl & Boxy Girl Beauty NYC press tour continues at Hearst Publications.
December 2018: Boxy Boss Hannah Serimian featured on the Jan/Feb 2019 cover of CV LUX Magazine as a Woman of Influence. On newsstands now!
What a year, 2018! Thank you #BoxyBabes for your love and support! Cheers to 2019 and many more unforgettable moments!