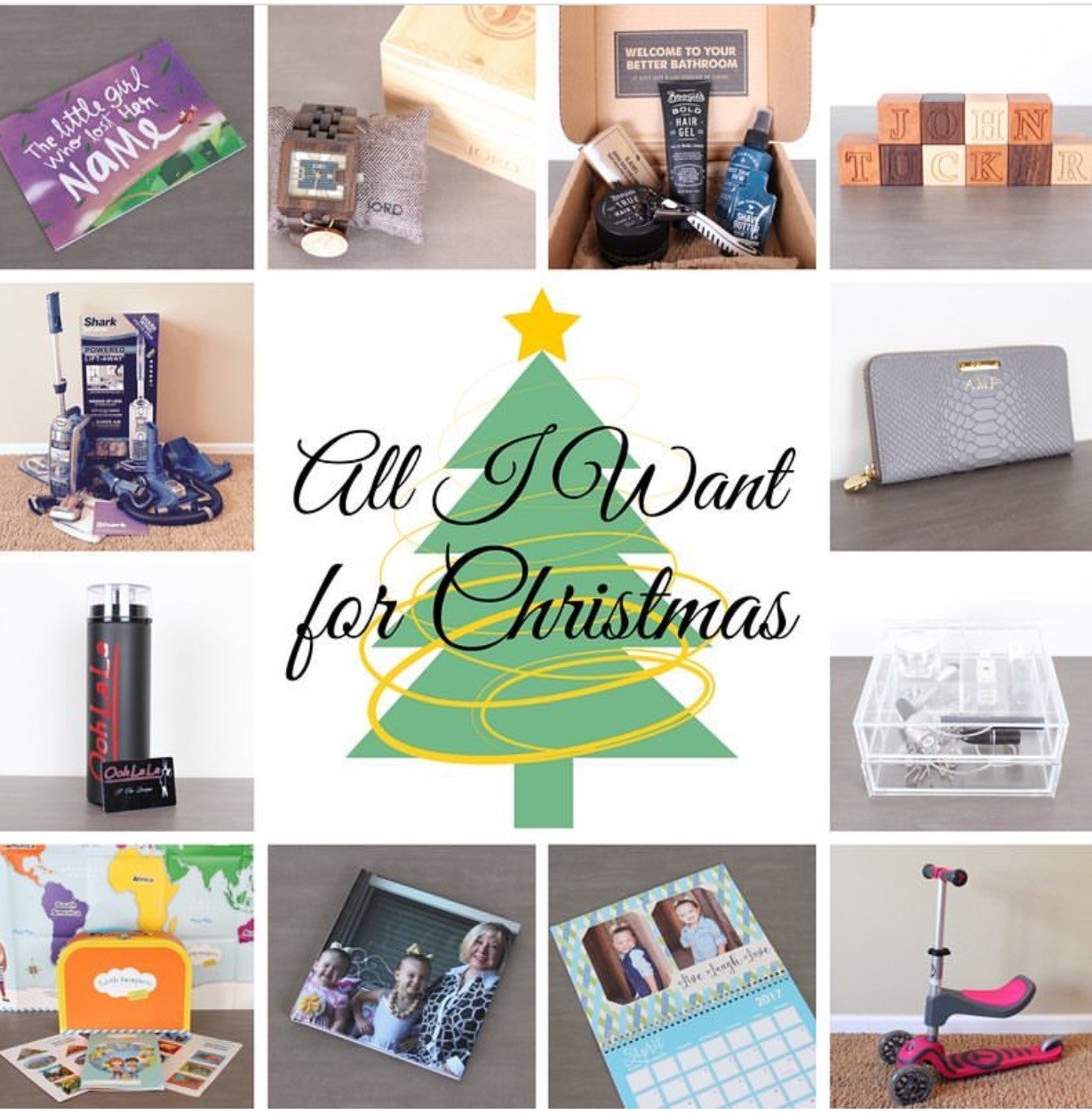 Written by Annie Foreman
Lost My Name Book / I'm drawn to gifts that can personalized if you haven't been able to tell by now. I also think a book is one of the best gifts ever!  Give a child the gift of reading to expand their imagination and vocabulary.  These books take your child's name and create a story around each letter.  The illustrations are vibrant and the story exciting to read with your child.
Jord Watch / Why is it that women get such a bad rap for having so many accessories?  Because I don't know about every other man but mine has a watch obsession and has a collection way bigger than mine.  He has a different watch for every outfit and when it comes to watches, sunglasses or shoes he can never have enough.  Finding him a new and unique watch to add to his collection was difficult until I found wood watches from Jord.  They are like a piece of art for your wrist.
Dollar Shave Club / There's a subscription box for just about everything these days and this one is perfect for your favorite man crush.  Dollar Shave Club delivers cartridges every month ensuring a fresh and clean shave every time.  They also offer fabulous products from shampoo to post-shave cream to hair gel.

Personalized Wooden Block Set / The little ones in your life will love these beautifully handcrafted wooden blocks that are guaranteed to last.  I love watching little hands stack, build, and play for hours on end (or in my case minutes on end, lol).

Gigi New York Wallet / A quality wallet is a timeless gift and this one is gorgeous yet functional.  As stunning as this one is it could be an accessory and you can personalize it to the recipient.

Boxy Girl / This beauty organizer is a beautiful piece of art for your vanity.  It's quality made, durable, and versatile.  It holds all your makeup, nail polish, beauty items and more all in one spot.

SmarTrike Scooter / I love toys that get kids moving and outdoors.  We love playing outside when the weather is nice and my girls much prefer it to playing inside.  This is the best scooter for your little ones because it's adaptable with three stages; appropriate for children 15 months and up.
Photo Wall Calendar / I make a new calendar for family members every year and they are always a hit.  It's a great way to personalize a gift and share the past year's photos with your loved ones.
Chatbooks / Do you have photos you want to showcase and cherish but don't want to spend the time making a photo book?  Chatbooks makes creating photo books super easy.  It takes less than 1 minute to make a book from your Instagram, Facebook, mobile or desktop photos.  They are great gifts for those you love.  It's like a modern day brag book for grandma, dad or yourself.
Little Passports Subscription / An educational gift that kids enjoy is a win-win.  A Little Passports subscription will take your child around the world every month in an interactive way.  I love seeing my daughter's eyes light up when she sees her Little Passports package in the mail.  She can't wait to tear it open and see where Max and Mia have been up to.
SHOP NOW

Ooh La La Gift Card / You can never go wrong with giving a gift card so the recipient can pick out exactly what they want.  My favorite local boutique is Ooh La La because they offer all the latest fashion at very reasonable prices.
Shark Rotator Powered Lift Away Speed Vacuum  / Are you wondering why in the world this is on a gift list?!?!  Well I know that not only have I asked for a vacuum before for Christmas I've also asked for a steam mop and other cleaning appliances.  Once you are married and even more so when you are a mom your wish list for sure changes.  These aren't items you necessarily want to buy for yourself but things you definitely want to make your home life a little bit easier.  Good things come in small packages and this vacuum does not disappoint.   It's light weight but powerful and versatile.

To kickoff your shopping Ooh La La and I are giving away a $50 gift card!!! Check out my Instagram to enter.
SHOP NOW

Items received in exchange for this review.  As always all opinions expressed are honest and my own.