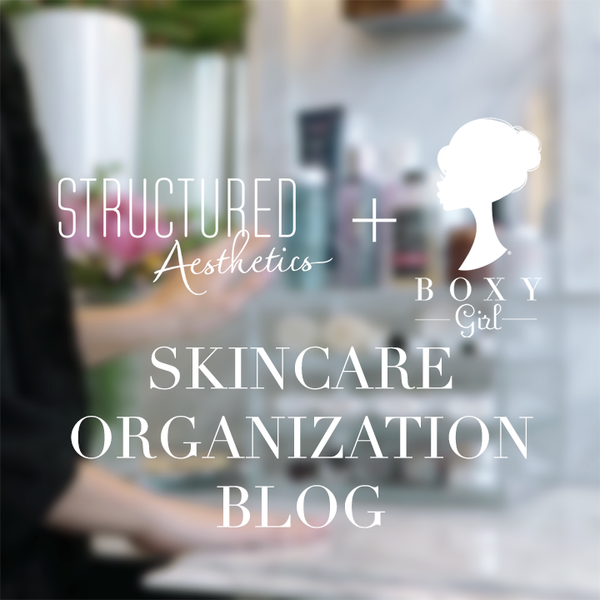 There are two crucial steps to organization: implementing and maintaining systems. In order to truly create functional systems that can be easily maintained, it is important to analyze your routine. In this post we will use skincare as the "model" routine, however, the points discussed can be applied to any daily ritual.
Step #1 | In discussing daily routines with my clients, I encourage them to start at the beginning. What is the very first thing you do? What is your last step? What do you integrate into this routine on a regular basis? How about an irregular basis? The answers to these question will guide you as you create your functional routine.
Step #2 | Once you have identified the steps to your routine, it is important to pinpoint the items you use during these steps. When designing an organized skincare system with my clients, we would select all lotions, toners, cleansers, etc. that are used throughout the day. We would then categorize the time of day these products are used. For example, all the morning skincare products would be grouped together, and all evening skincare products would be grouped together.
Step #3 | Using the answers to the questions in Step #1, along with the categories created in Step #2, we are ready to implement a functional and organized skincare system. Select an organizing product that allows you to maintain your morning and evening skincare categories. I LOVE LOVE LOVE using Boxy Girl with my clients for this purpose! Each drawer creates an accessible home for the identified categories. The drawers, while gorgeous in high quality Lucite material, are also incredibly functional and easy to slide open and closed. It also makes for a perfect routine organizer; morning products are stored on the top two stacks, and evening products are stored on the bottom two stacks. I also love that I can stack this organizer as high as I need it to be by adding additional vertical stacks, or as wide as I would like by stacking side-by-side.          
Boxy Girl YouTube Channel
NOW! Stay stylish!!