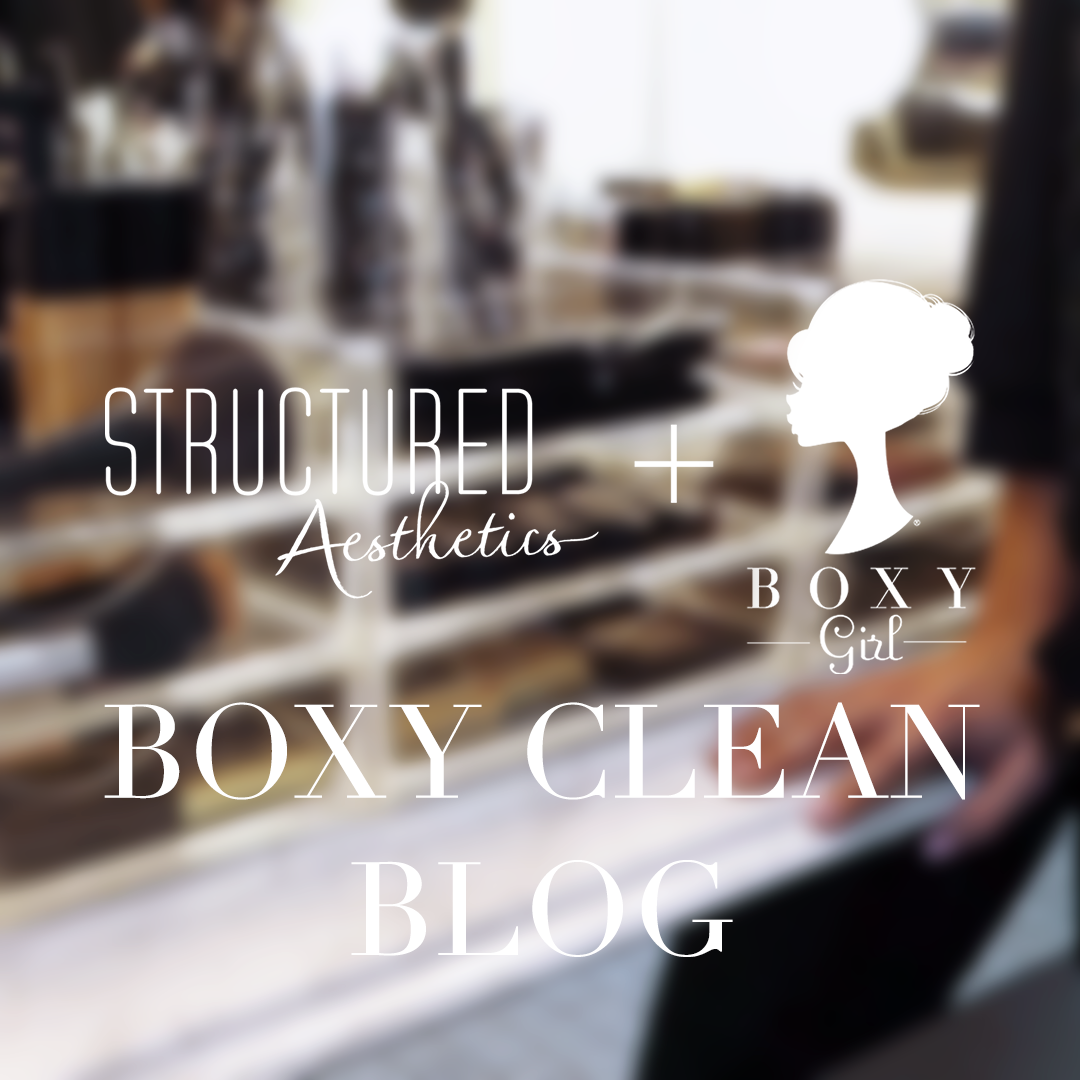 If you've kept a running tally throughout our Boxy Girl® + Structured Aesthetics Vlog Series (head over to the Boxy Girl YouTube Channel to catch up), you know our list for reasons we LOVE Boxy Girl® is quite long! 
As a professional organizer I run through these questions before recommending a product to my clients;
Is it functional? Check & Check- Boxy Girl® is incredibly functional with it's easily accessible drawers and customizable dividers (I can make 1, 2, or 3 compartments in each drawer).
Is this a high quality product? Hands down!  Boxy Girl® is thirteen pounds of high quality, Lucite material. 
Is it aesthetically pleasing? Try stunning!  I love the way Boxy Girl® looks on countertops, desktops, bookshelves…pretty much anywhere and everywhere!
Is it easy to maintain? DING DING DING! It takes very little effort to keep this gorgeous Lucite organizer sparkling bright like a diamond! Try these simple steps and your Boxy Girl® will always look brand new:
Snag a soft cloth and some warm soapy water
Gently wipe down your Boxy Girl® tray and dividers
Follow with a dry, soft cloth
Avoid any abrasive chemicals or cleaners. This organizer is so high quality, warm soapy water will do the trick J
Boxy Girl YouTube Channel NOW
!  Stay stylish!!