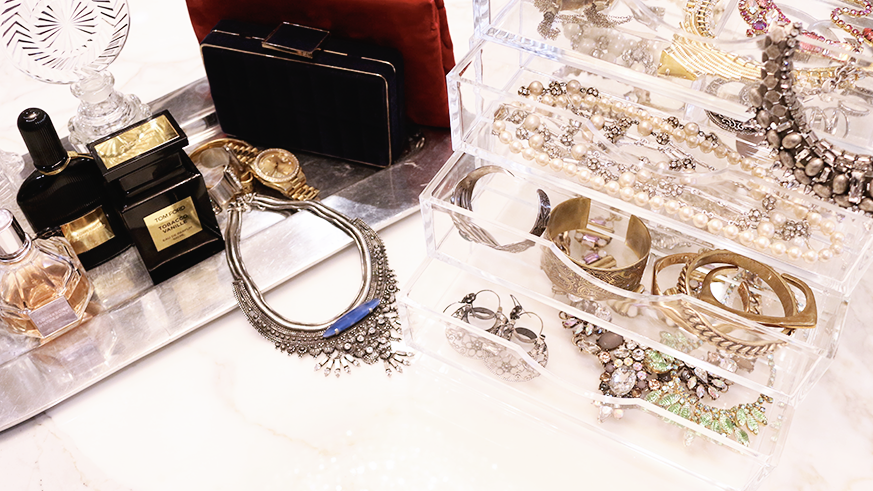 By: Silva Emerian
Champagne. Caviar. 1500 Thread Count Egyptian Cotton sheets. Cruising on a yacht. Holidays in the Maldives or Tuscany. A Birkin bag. Chanel everything.
Ah, living in the lap of luxury. What? This isn't your life? Let's try again.
A healthy body. A loving family. A reliable job. Obedient children. A high school diploma. Girls' nights. Appreciating your daily blessings.
A lux life might look different to each of us. Luxury is defined as a situation of great comfort, ease and wealth, but that definition is subjective. Having healthy children is my idea of wealth, and a simple bubble bath at the end of a hard day brings great comfort.
We all deserve a bit of luxury, but we may not all be able to afford a private jet to an Italian villa. So how do we find a lux life right here and now? Let Boxy Girl® answer that.
Inspired and influenced by Art Deco and Art Nouveau, which believes that style and art are a way of life, Boxy Girl® is a beautiful and glamorous way to organize your cosmetics, jewels and more. Modern and assertive, Boxy Girl® highlights the strong woman in each of us.
Boxy Girl® is the very definition of luxury, bringing comfort, ease and wealth to everyone who owns one. Organizing items in its acrylic drawers keeps them arranged in a stylish way that brings harmony to every space. The ease of seeing exactly what you have through its transparent, high-quality Lucite® and having it at your fingertips cannot be compared. Having a Boxy on your counter or desk presents unlimited options for elegant authenticity, at once meeting your needs without compromising style.