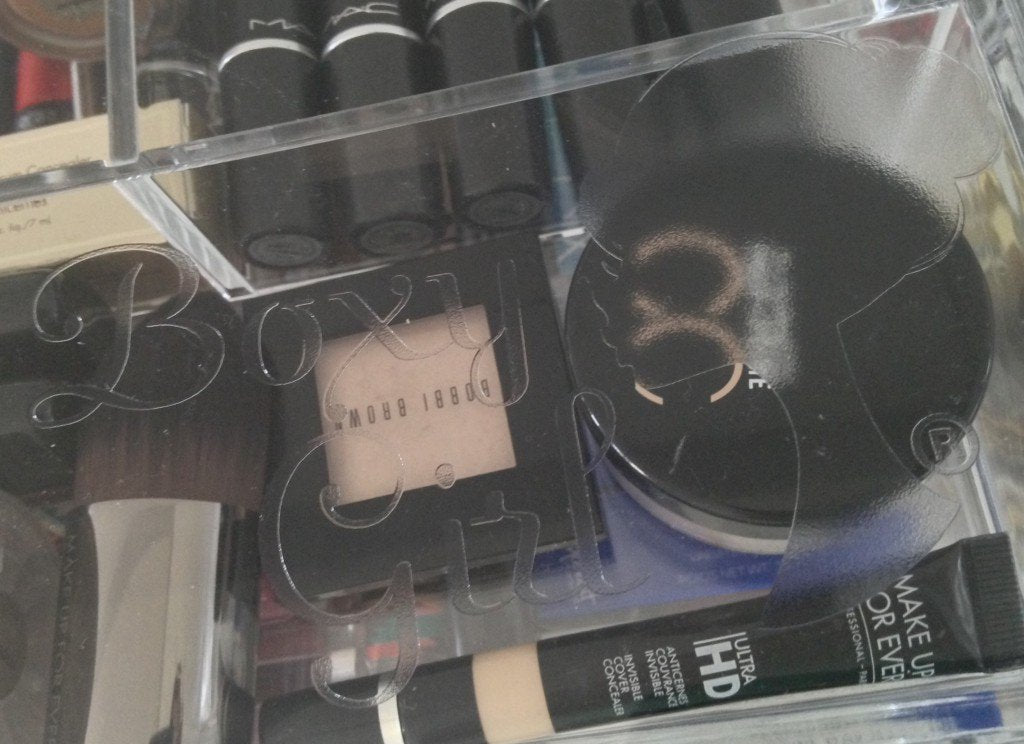 By: Aishwarya Singh
If you're reading this blog post, then chances are you have an obsession for beauty and need a storage solution for it. I previously showed a stunning, high-quality makeup organizer, which you can get the full run down on here. Today, I wanted to show you my makeup organization with Boxy Girl® Organizer.
Acrylic organizers become a statement piece, wherever you place them. It's crisp, clear design showcasing all of its contents is not only convenient on a day-to-day basis but what every vanity needs. The Boxy Girl® Makeup Organizer, I own is the 4 drawer with convenient lid. I honestly don't know what I was doing before owning the Boxy Girl® Organizer and hopefully this will give you some tips on organization too.
Since the very first drawer has a hinged lid attached to it, I like to place my most frequently used products at the very top. Those consist mainly of everything I use for the base of my makeup. Such as foundations, concealers and loose setting powders. I also use this top tray for my all time favourite products, that I use daily. For example a gel eye liner that I know always turns out right and never transfers to my lids. An individual eye shadow that goes with every makeup look and my all time favourite neautral MAC lipsticks. This way when I'm in a rush all my staple products are readily available to grab.
A tip for storing lipsticks is to point the side that has the names towards the drawer handle, so you can easily see the names.
The second drawer is divided between lip products, mascaras and eye pencils. 
The third drawer is for my individual compacts. Such as bronzers, highlighters, pressed powders and more.
I also place some of my favourite smaller eyeshadow palettes and individual pots towards the back, which I reach for less frequently.
The very last drawer is for my palettes. Whether eyeshadow, contour or blush palettes, I prefer for them to be on the very bottom because I feel they're the heaviest out of the bunch. I also like to keep loose pigments at the very bottom in case I spill something so it doesn't spoil the other top drawers.
These organization tips are just what work best for me. With the Boxy Girl® Makeup Organizer there are 8 acrylic inserts which you can use to divide drawers or remove them for more space. I absolutely love this because it doesn't confine you to a space.
You can take advantage of Boxy Girl® promotion and get the Boxy Girl® with lid for $99 and you'll love Boxy Girl® just as much as I do!!
Check out Boxy Girl® acrylic organizers on www.boxygirl.com. As well as their beautiful shots on Instagram @BOXYGIRL for some organization inspiration.
Be sure to look out for my upcoming post on how to organize your jewelry with your Boxy Girl® Arcylic Organizer!!  The perfect solution for jewelry lovers, who need a organization solution for their gems.
Aishwarya